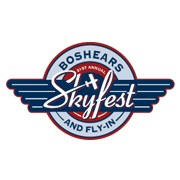 The 21st Annual Boshears SkyFest scheduled for October 19th and 20th, 2013, has been postponed to April 26th and 27th, 2014. The show has been postponed due to the government shutdown, which includes parts of the FAA (Federal Aviation Administration).
In order to have an airshow with aerobatic performances, an airshow waiver is required. At this time, the waiver is still at the FAA Office.
Boshears SkyFest was advertised as an airshow. No waiver means no airshow. This community deserves the show that has been advertised. To that end, the Executive Committee made the decision to postpone the event until spring of 2014. All advance tickets purchased will be refunded. Please contact Augusta Aviation at 706-733-8970, for further information on refunds. Any media questions should be directed to Becky Shealy at 706-339-6960.

We believe you can fly
The mission of Boshears Skyfest is to honor the memory of the Boshears brothers by raising awareness of general aviation and its history in Augusta, especially to the youth of the Central Savannah River Area.

2013 Boshears Skyfest
Preview of our 21st annual airshow!

Come Fly In More and more visitors to Boshears Skyfest & Fly-In are bringing their aircraft with them--here's how you can, too...
Aviator of the Year A salute to local aviators past and present...

NEW!

20th Anniversary Celebration A photo gallery of the 2012 air show...